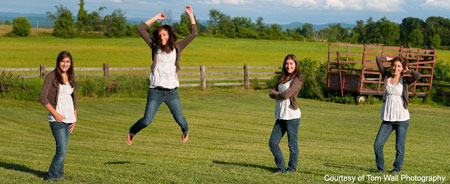 Get your lab bill paid for!
LP Image Aligner was released July 14th and feedback has been GREAT! If you haven't heard, LP Image Aligner is a fast and easy way to stitch overlapping images together to create a single, seamless image. This went out in a recent update and everyone has a 30-day/25 attempt trial!
There's been a lot of talk of what this tool can be used for. We think it will be a great tool for offering your clients unique and creative products.
Cool senior portrait composites
Amazing landscapes
Creative gallery wraps
Sport collages
Wedding shots (ceremony, group shots)
But, what can you create? We're holding a contest for the most creative and original image created using LP Image Aligner! (You do not need to purchase the tool to enter this contest.) The winner will be selected by the staff at LabPrints and will have their current lab bill paid or given lab credit--up to $250! So start stitching your photos together in LP Image Aligner and e-mail the image to contest@labprints.com.
Click here for more details.