Announcing the LabPrints Image Aligner Contest-what can you create?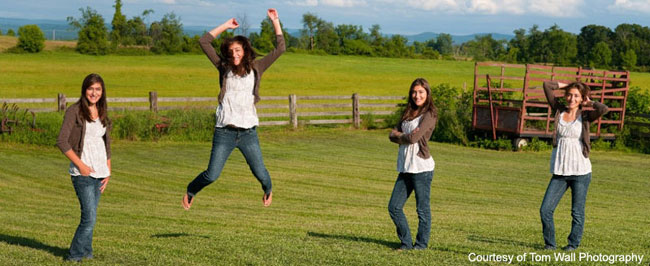 If we like it, we'll pay your lab bill for you!
Our newest offering, LP Image Aligner, stitches overlapping photos together-creating a single, wide field of view image. This image can be used for landscapes, portraits, events, and more! We want to know, what can you create?
Create:
Try out the LP Image Aligner for FREE (see details below) and get creative!
Stitch your photos together and e-mail them to LabPrints.
There will be one winner.
Winner will be based on creativity and originality and selected by the staff at LabPrints.
Prize:
Winner will get their current lab bill (up to $250) paid for. Winner will need to submit valid invoice to LabPrints (must be a LabPrints lab.) Based on lab's billing structure, payment will be made directly to lab or photographer. If there is no current lab bill, winner must provide proof of previous lab use, and a lab credit will be given. Winning image will be displayed on our website, featured in our newsletter, and other possible print and digital collateral.
Enter:
Run your updates. You should be on 5.11.2. This will give you 25 attempts and/or 30 day free trial. (If you are new to LabPrints you need to download LP Digital Studio.) The LP Image Aligner button can be found on the upper-right hand corner of the screen. You can find more details on our website.
Stitch your creations together using LP Image Aligner.
Submit as many entries as you want.
Please note that by entering this contest--your images and name may be used by LabPrints for promotional or instructional purposes.
E-mail us your finished image(s) to contest@labprints.com. Winner will be notified September, 2009.
We may request use of the individual photos used to create the image.
Rules:
Must be received by Friday, August 30th, 2009, 5 pm EDT.
Image must have been created using LP Image Aligner.
LabPrints is not responsible for entries not received due to technical difficulties.
Must be original images taken by photographer submitting the entry.
Entrant must agree and give permission to LabPrints to use the image in any and all marketing materials, including but not limited to web site, advertisements, printed collateral, and social media.
Entrant must confirm that they hold copyrights to all images used and will not hold LabPrints liable for any copyright infringement.
To claim prize, winner must be current customer of a LabPrints lab. See our list of labs here.
No purchase necessary.
Void where prohibited.
If you have additional questions about this contest, please call 1-877-233-4951, ext. 314.